New Little Drifters Now Available for Pre-Sale
New Little Drifter Suits in Size 0-10yrs in Aloha Kamalah Cream, ALoha Kamalah Blue and Vintage Blue Ribbed. Order Now. Delivery end of October (2-3wks away) Limited Pieces.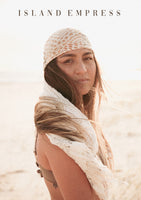 Mocha Ribbed Edit
Our Freya Tie Back & High Cut Bottom in Mocha Ribbed is coming in hot. Our Freya has been on Pre-Order and is arriving next month. Check this saucy little post of JoJo rocking this combo...
SEE MORE